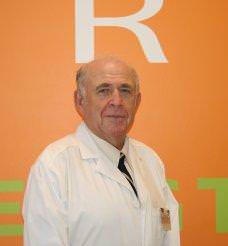 DR. FELIKS LEVITIN, M.S., D.A., L.AC.
Acupuncturist
Education:
Tri-State College of Acupuncture, Bachelor of Professional Studies and Master of Science in Acupuncture,
1999
Tri-State Institute of Traditional Chinese Acupuncture, Diploma in Acupuncture, 1997
Lincoln Acupuncture Training Institute, Completed Detoxification Program of Acupuncture for
Substance Abuse, 1996
Experience:
Oceanview Rehabilitation- Acupuncture Clinical Services, 2016-Current
Private Practice- Acupuncture Clinical Services, 2013-2016
Sidney-Hillman Institute for Urban Family and Lincoln Mental Health Center Health-Acupuncture IME,
1997-2015
Polymed Community Care, Private Practice- 2004-2013
Acuaim Acupuncture-President, 1999-2006
Dr. Levitin has over 17 years of experience as a physician in Europe.
Memberships and Organizations:
National Board Certified in Acupuncture (NCCAOM)
National Acupuncture and Oriental Medicine Alliance
American Association of Oriental Medicine
National Acupuncture Detoxification Association
National Sports Acupuncture Association
American Society of Acupuncturists
Acupuncture Society of New York, Inc.
New Jersey Association of Acupuncture and Oriental Medicine, Inc.
Special Areas of Interest:
Electro-Acupuncture
Pulse Electro-Magnetic Therapy
Photo-Puncture/Light Relief Therapy
Micro-Current Electro-Therapy
Microwaves and Magnet Therapy
Electrodermal Diagnostics
Detoxification of Acupuncture for Substance Abuse
Japanese Meridian Therapy
American Osteopathy
New American Acupuncture
Moxibustion
OUR SERVICES
Learn more about the services that we offer at OceanView Rehabilitation
OceanView Rehabilitation
3175 Emmons Ave
Brooklyn, NY, 11235
Monday | 8am - 7pm
Tuesday | 8am - 7pm
Wednesday | 8am - 7pm
Thursday | 8am - 7pm
Friday | 8am - 5pm
Phone: (718) 891-0680
Fax: (718) 891-0681
We're triathletes, parents, and weekend warriors, too