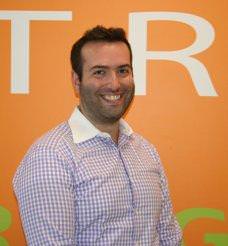 JON BALIN, MBA
Facility Manager and VP of Operations
Background:
Manager with over 7 years of experience with background including; operations, finance, budgeting and
forecasting, profit and loss, administration, recruiting and staff development, quality assurance,
marketing, sales, and public relations. Increased efficiency, reduced costs, and increased profits through
utilization of strong problem resolution skills, while streamlining and determining the optimum use of
facilities and personnel.
Education:
Long Island University, Masters in Business Administration and Finance, 2016
Brooklyn College, Bachelors of Science in Business Management and Finance, 2012
Experience:
Oceanview Rehabilitation- Facility Manager and VP of Operations, 2018-
Touro University- Adjunct Business Professor-2017-
DreamDirect LLC-Senior Marketing Director-2011-2018
Career Accomplishments:
Growing revenues by 100% | Establishing partnerships with industry leaders | Creating strategic
operational plans to increase revenue | Verifying organizational objectives and goals were met |Effective
cost-cutting strategies and implementation | Managing an annual budget of more than $1M.
Areas of Expertise:
Market Research
Leadership and Training
Market Analysis
Relationship Building
Brand Awareness
Strategic Planning
Hobbies:
Love Sports (Go Jets!)
Certified Scuba Diver
Traveling
OUR SERVICES
Learn more about the services that we offer at OceanView Rehabilitation
OceanView Rehabilitation
3175 Emmons Ave
Brooklyn, NY, 11235
Monday | 8am - 7pm
Tuesday | 9am - 8pm
Wednesday | 8am - 7pm
Thursday | 9am - 7pm
Friday | 8am - 5pm
Phone: (718) 891-0680
Fax: (718) 891-0681
We're triathletes, parents, and weekend warriors, too